产品介绍
DR-SM Applications
The anti-tracking sealing mastic is made from a
nontoxic, butyl composite. The self amalgamating and
solvent free make the mastic effectively used in sealing
cable joints and terminations to provide waterproof and
void-filling.
Standard color: Red
Features
Suitable for applications in power cable termination
and joint 15kV, 24kV 36kV
Operating temperature: 90 °C
DS-CM Applications
This self amalgamating tape is easy to apply on
power cable accessory applications. It is a specially
designed formula provides an excellent compatibility
with polymeric cables. Used for electrical stress relief
at the end of the cable screen in MV polymeric cable
joints and terminations to ensure safe operation. Also
used to fill voids and gaps during installation of cable
joints and terminations particularly in connectors.
Standard color: Light yellow
DB-FM Applications
This black colored void filing mastic is made from a
non-toxic, butyl composite. The mastic is self-
amalgamating, and solvent free which makes it easy to
apply to cable joint and terminations to provide
waterproof and void-filling properties.
Standard color: Black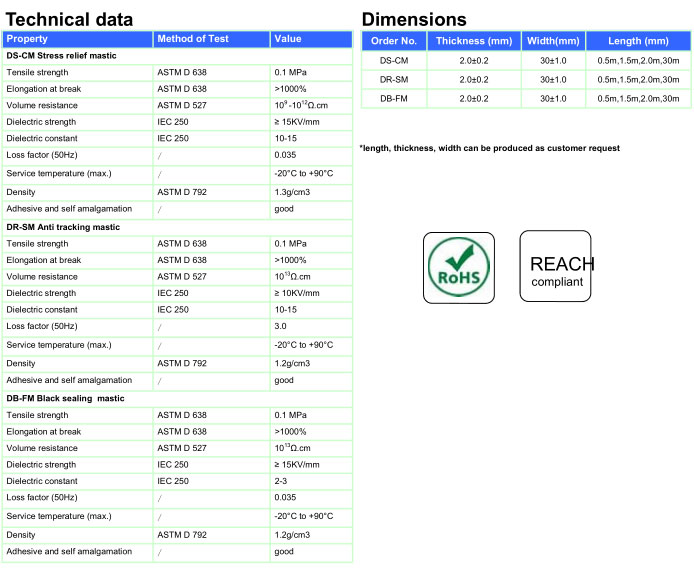 更多产品